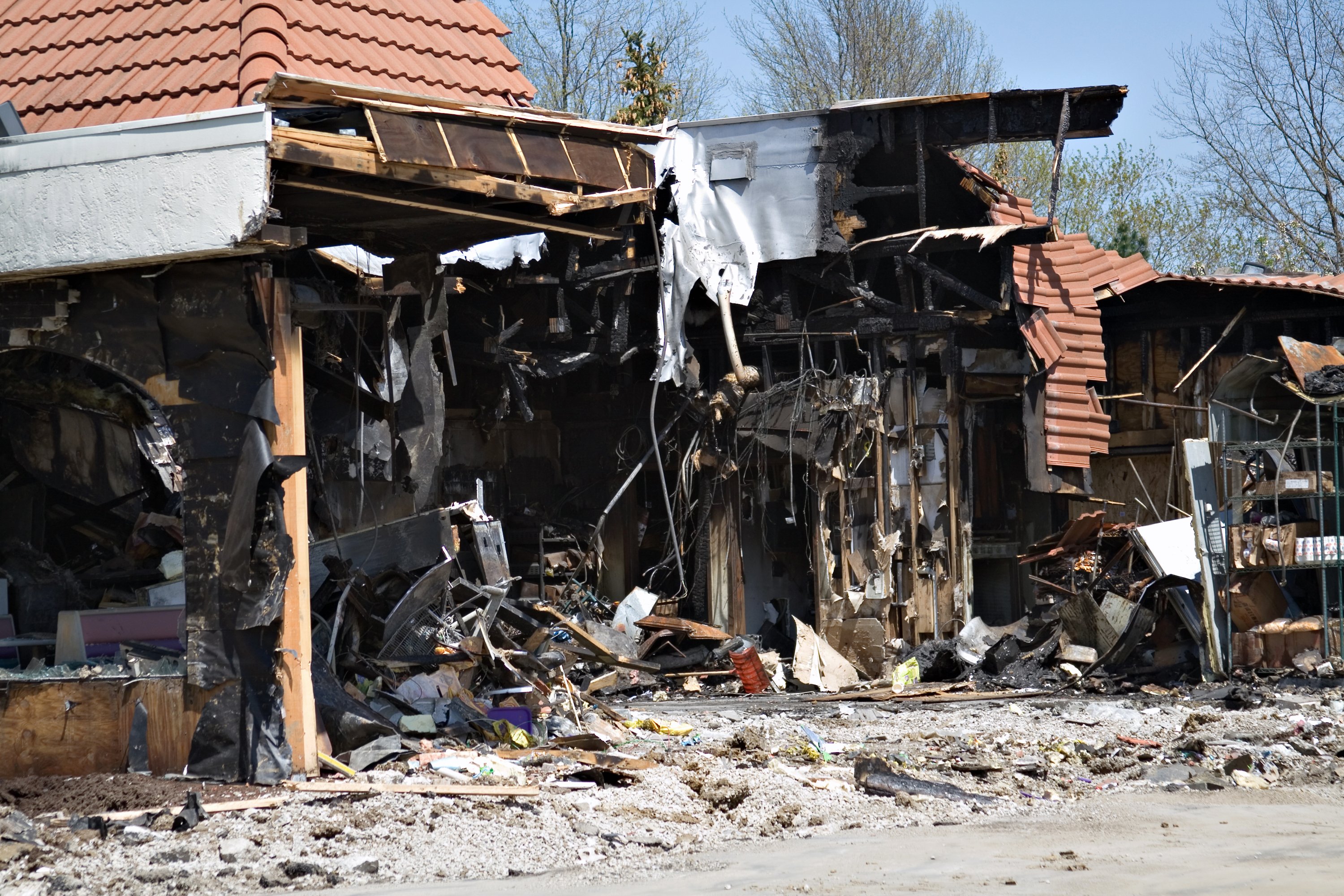 Did you know that, according to the National Fire Protection Association (NFPA), 22% of fires in commercial cooking operations were caused by a failure to clean cooking equipment? Tragically, from 2010 thru 2014, annual averages of three deaths, 110 injuries, and $165 million in property damage costs resulted from these fires.
With cooking equipment already factoring into three out of five fires (61%) and 38% of direct property damage for these establishments, what steps can owners and managers take to prevent an overabundance of grease buildup from occurring, which can overwhelm the fire suppression system, causing a total loss?

One important step is to ensure that Kitchen Exhaust Cleaning is done frequently and thoroughly to meet the mandatory code requirements.

NFPA 96 - The Basis for the Fire Codes
For restaurants, NFPA 96, Standard for Ventilation Control and Fire Protection of Commercial Cooking Operations is the origin for the minimum criteria that appears in the fire codes, like the International Fire Code (IFC) and NFPA 1, Fire Code. The minimum requirements for safety, the maximum allowable grease contamination, and the inspection and cleaning frequency of commercial kitchen ducts are established in NFPA 96, then they are inserted into the IFC and NFPA 1 fire codes, which are adopted as state laws.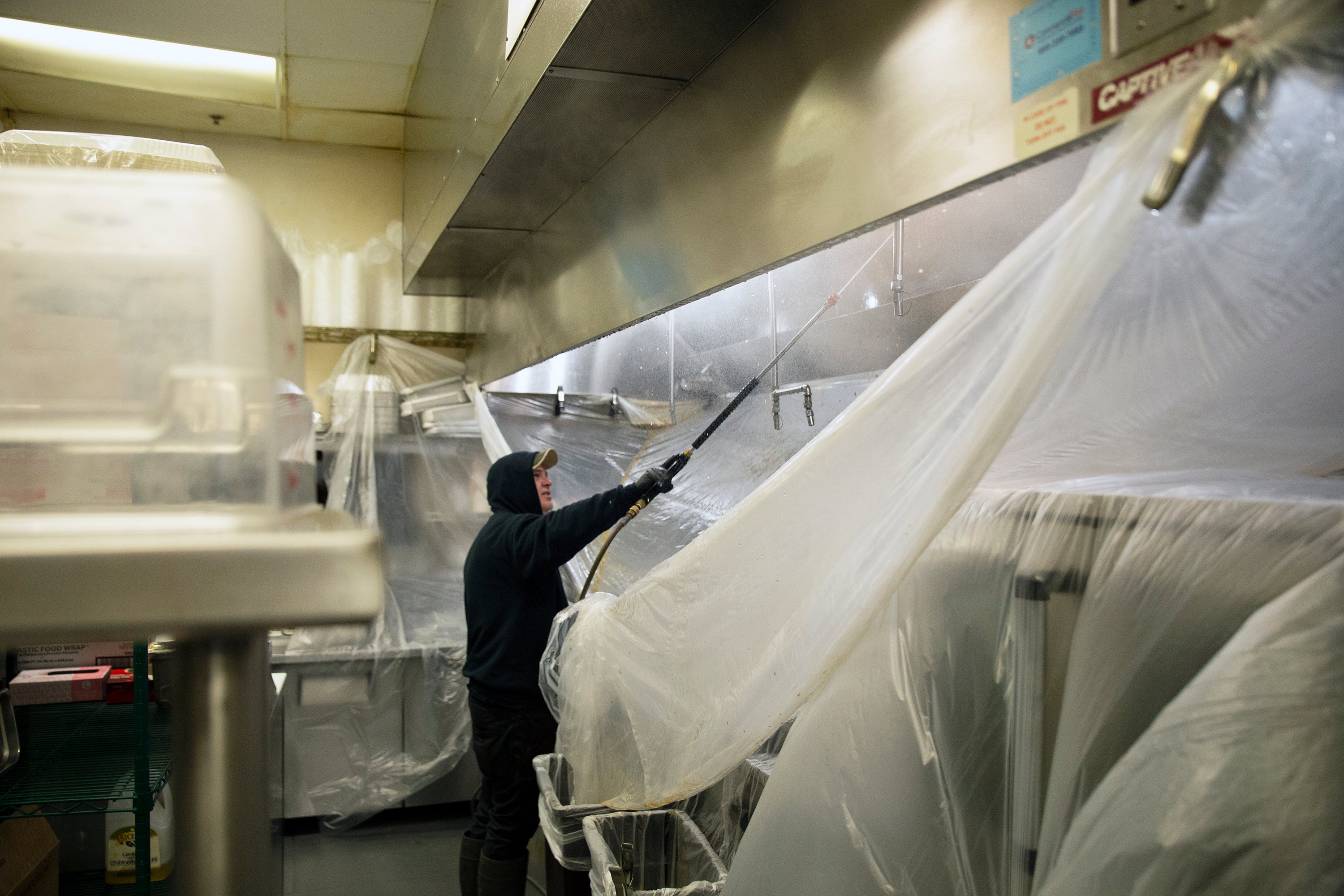 What Do the Fire Codes Require?
Both IFC and NFPA 1 require periodic inspections of commercial cooking and restaurant kitchen exhaust hoods and ductwork (see below).
NFPA 1, Table 505.4 Schedule of Inspection for Grease Buildup
Systems serving solid fuel cooking operations: Monthly

Systems serving high-volume cooking operations such as 24-hour cooking, charbroiling, or wok cooking: Quarterly

Systems serving moderate-volume cooking operations: Semiannually

Systems serving low-volume cooking operations, such as churches, day camps, seasonal businesses, or senior centers: Annually
In addition, the fire codes require that the entire commercial cooking exhaust system be cleaned if the amount of grease and other combustible contaminants exceeds certain prescribed depths. That means hoods, filters, fans, and all associated horizontal and vertical ductwork have to be thoroughly cleaned on a specified schedule to meet code.
#1 in Grease Abatement!


Liability and Fines
Not meeting the fire codes for hood and duct cleanliness puts restaurant owners at risk of some hefty fines as well as being held liable for personal injury or death of employees or patrons, should a devastating fire occur. There is also the potential for loss of revenue due to business interruption as well as the unavoidable expense of property loss, like repairing and/or replacing any damaged equipment or fixing any damage to the building.

Final Thoughts
Grease buildup in a commercial kitchen exhaust system represents a major fire hazard with potentially far-reaching consequences. From injuries and damage to the loss of life and property to fines and financial liabilities, making certain that grease abatement in kitchen exhaust systems is performed frequently, thoroughly, and up-to-code should be a top priority for all owners and managers of commercial cooking operations.
Where to Find Certified Hood and Duct Cleaners
Many states and large cities have permitting or licensing requirements for the technicians that perform the hood and duct cleaning. Technicians generally need to pass a written test on the codes to qualify as certified hood cleaners. Commercial Fire tracks permitting and licensing nationwide. We do the research and understand local regulations so that you don't need to.
Next Steps
Hiring a certified restaurant hood cleaning company, such as Commercial Fire, to keep and maintain a proper cleaning schedule, contributes to the safety of the restaurant, its employees, and its customers. By following the state fire code and having restaurant hoods and ducts inspected and cleaned thoroughly at regularly scheduled intervals, commercial cooking establishments and restaurants can improve their chances of mitigating or preventing a devastating fire. They will also earn the approval of the local AHJ while continuing to operate their businesses uninterrupted.