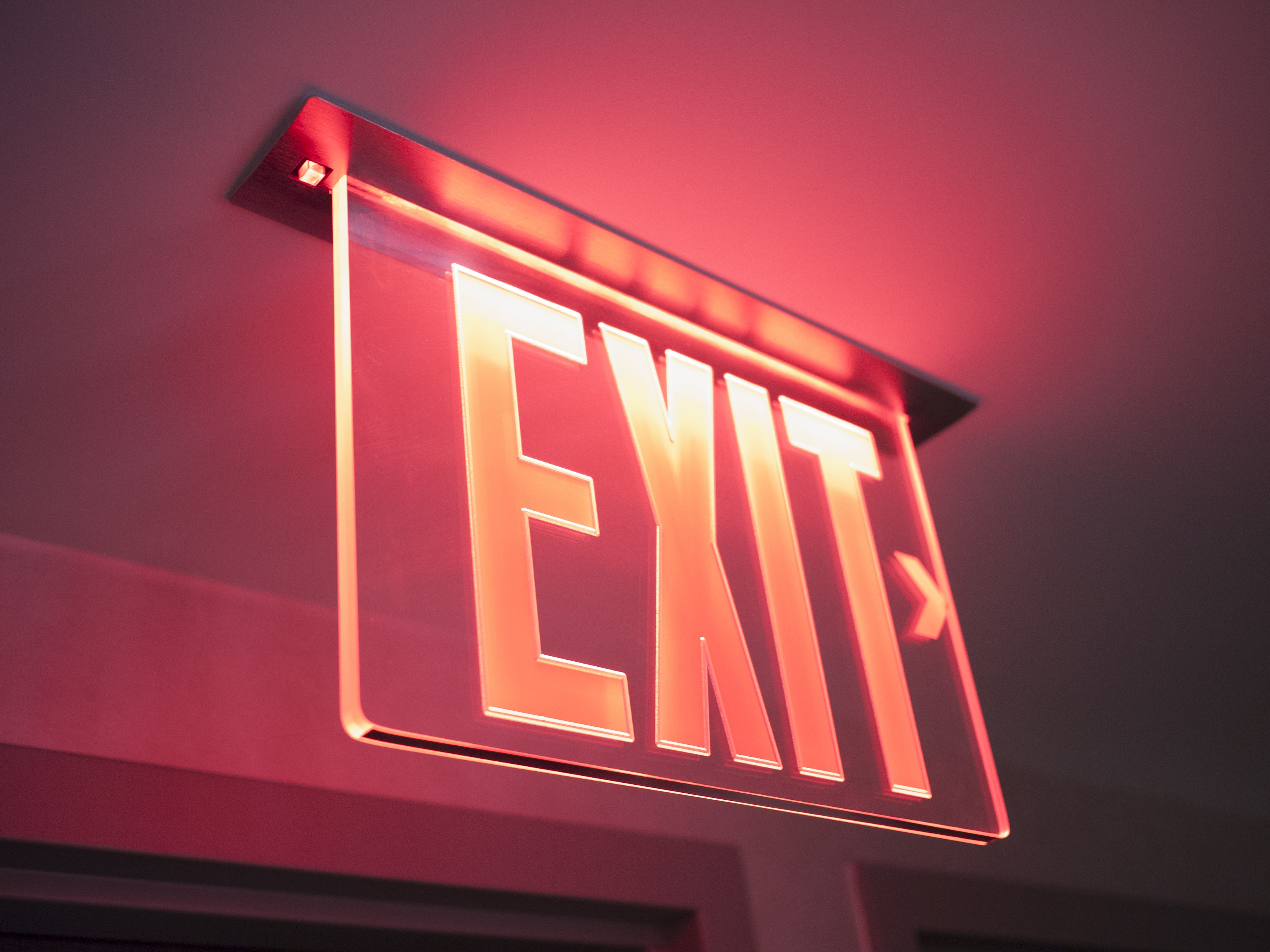 Actually, every single commercial, industrial, and government building is required to have exit signs and emergency lights in the United States. There are very few exceptions but for the vast majority, emergency lighting is the rule.
National organizations such as NFPA (National Fire Protection Association) and the ICC (International Code Council) write the standards that State and Local governing bodies adopt into law. (In some cases some States write their own standard which then are adopted into law). It is always best to check with your Local or State Fire Marshal's Office to see which Code and what year of that code they have adopted. This way you can be assured you are keeping your facility current with your States requirements.
Specific references to the Monthly and Annual testing and inspection requirements can be found in:
NFPA 101 Chapter 7 "Means of Egress"
NFPA 70 Article 700 "Emergency Systems"
ICC (IFC- International Fire Code) SECTION 1031, Maintenance of the Means of Egress
In addition to the NFPA and ICC standards, OSHA (Occupational Safety and Health Administration) also mandates adequate and reliable illumination and proper maintenance of exit signs and emergency lighting.
The main purpose of these requirements, and emergency lights in general, is to ensure the occupants of a building are afforded the opportunity to safely exit a building in the event of a power failure. Unfortunately, Exit Signs and Emergency Lights are the most neglected piece of a building's Balanced Fire Protection. No one thinks about their Exit Signs or Emergency Lights until it's too late. Without the proper maintenance and inspections of your Emergency Lighting Systems, you are creating an environment in your building that will ultimately end up with people being injured or worse. As stated in NFPA101, NFPA70, IFC, and OSHA your Emergency Lighting has to be capable of operating for a minimum of ninety minutes in the event your building losses power. The way Commercial Fire makes sure your Emergency Lighting Systems are ready and functional when they are needed is by performing the Monthly and Annual Inspection, Test, & Maintenance as prescribed by code.
They consist of:
Monthly- Testing your Emergency Lighting for a minimum of thirty seconds. This is also called a quick check to make sure the unit transfers and operates off the battery and to ensure the light source is functioning while in battery mode.
Annual Test – Testing your Emergency Lighting Systems is a great way to exercise the battery. This is an important "Health" check for the batteries. Just like us, exercise is good for a prolonged life. The same holds true for the battery. Discharging the batteries for 90 minutes and then recharging them helps strengthen the batteries. So when the time comes and your building loses power your Emergency Lighting Systems will guide you to the nearest exit and safety. It is important to make sure your Emergency Lighting Systems Monthly and Annual tests are a priority in your companies Safety Protocol. It could be the difference between getting out safely or not!
For more information on Exit Sign and Emergency Lighting Inspection, Test & maintenance fill out the form below to get a free quote!